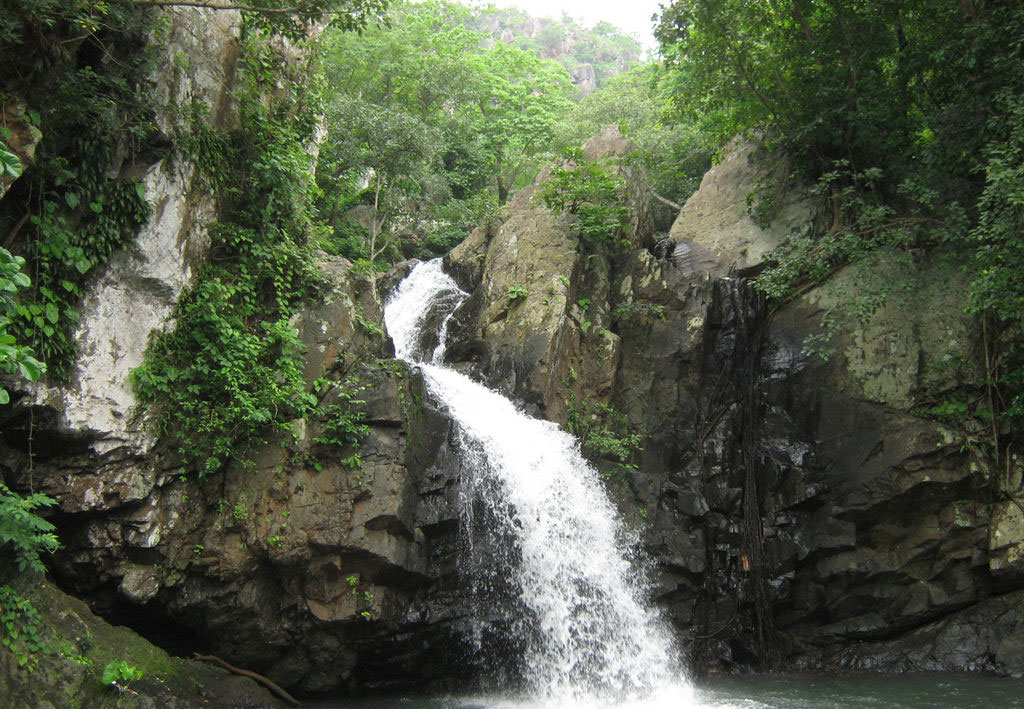 The Sitakund waterfall is one of the another outside attraction tourist place of Simlipal Tiger reserve of Odisha. The Sitakund waterfall is located at Mayurbhanj district of Odisha and it is the part of the Simlipal National Park. This place is much more importance for Hinduism and also the natural waterfall beauty attracting the tourist. Mostly the natural beauty of this place is really amazing to visit this place. Also this place also getting popularity for best picnic spot in Odisha.
The Sitakund natural waterfall is creating beautiful surrounding and also an beautiful place of attraction. Also this place is the place of Hinduism because the name of the waterfall is sitakund that is the name of Hindu goddess maa sita devi. Sitakund waterfall is the place of scenic beauty and this place also best for natural lovers to get real experience with this place.
Best time to Visit Sitakund waterfall : Everyday 6:00 am – 5:00 pm is the best time to visit this place.