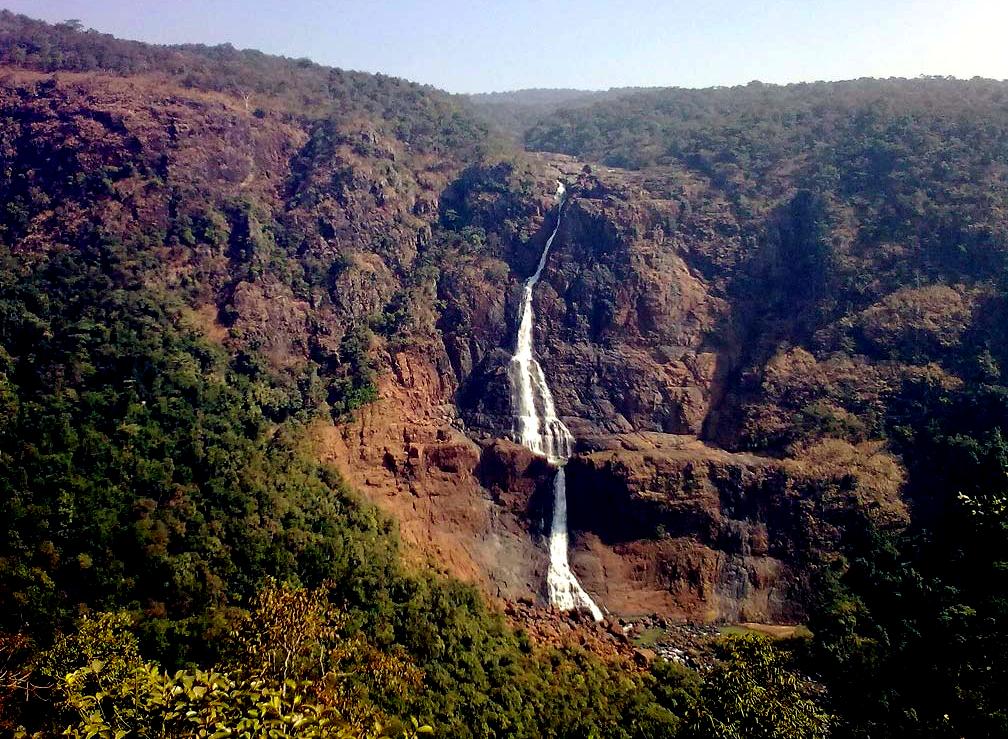 Barehipani is India's 2nd highest and orissa's highest waterfall. The height of the waterfall is 1309 ft just 55 mt less than Kunchikal Falls which is the highest waterfall of India. The source of the waterfall is Budhabalanga River that flows over the mountain. It is a 2 tier water fall , which means the water falls in two drops.
The river Budhabalanga falls from the stiff heights of the Simlipal ranges to create these majestic falls 1200 foot (399 meters) high. Situated close to the Barehipani waterfalls is the Joranda falls. Though not as massive as the Barehipani, this fall is known for its beauty. Both of these waterfalls are full of water throughout the year. Located within the contours of the Simlipal national park, that hosts the majestic Bengal tiger as well as the rare white tiger species in Orissa, the water gushing down from the falls that run in small streams in the entire forest, serve as the lifeblood of the animals living in the forest. The waterfall Barehipani is a major tourist attraction and a large number of tourists come to visit this matchless beauty every year. A visit to Simlipal is incomplete without having a glimpse of the majestic Barehipani falls.
This waterfall has been claimed as the tallest of India. While this claim is most likely untrue, it is, thus far, one of the tallest waterfalls in the country which we've documented. The falls appear to drop over a wide cliff, in two tiers, ending in a broad pool below. The lack of vegetation around the falls seems to indicate that during the monsoon season this waterfall becomes extremely violent, and moves a very large amount of water. The falls are located within Simlipal National Park, which functions as one of the major Bengal and White Tiger preservations in India.