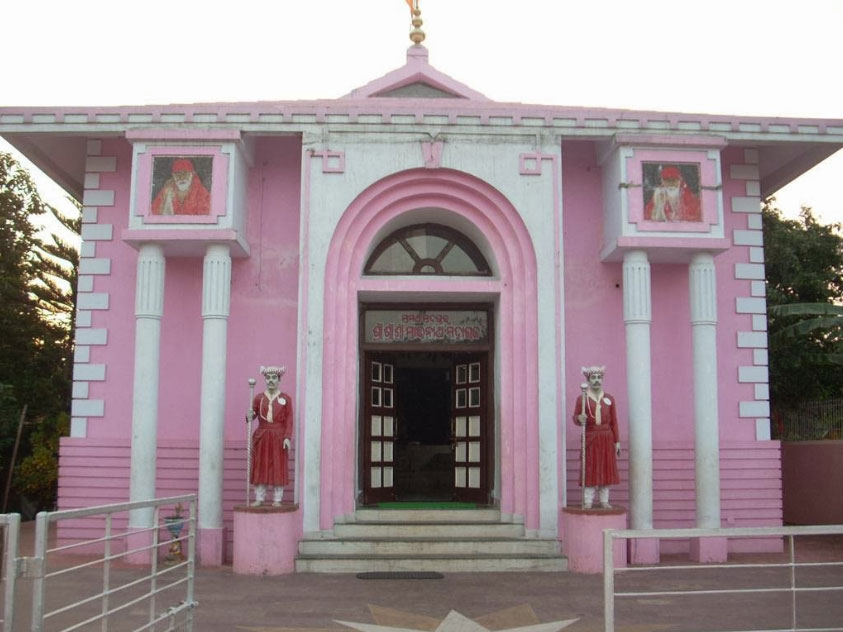 In the year 1998, "Shri Shirdi Sai Kripa Sansthan, Baripada" was constituted in the presence of Revered Guruji Sri Chandra Bhanu Satpathyji, Sri Suresh Panda and other SAI devotees. At that point of time, there was no SAIBABA temple in Baripada town. Every thursday evening, few devotees would gather in the house of Guruji to perform Baba's arti & thence render bhajans .This gathering at Guruji`s home continued for sometime till the year 2000. Initially, Shri Shirdi Sai Kripa Sansthan, Baripada had only few members but later on the strength increased to more than 60.
Bhoomi Puja
Sometimes in the year 2000, during one of His visits to Baripada made after long efflux of time, Revered Guruji enquired from the Baripada devotees , "What do you want?" , to which everyone said that they wanted a temple . Guruji replied,"ok". On Guruji`s subsequent visit to Baripada, the bhoomi-puja ceremony of Shri Shirdi Sai Peeth temple was performed .
Shri Bijay K Sahu of Bhubaneswar has written about his experience of this Ceremony which has been published in the journal "Saibaba Darshan". After the bhoomi-puja function and until the inauguration of temple, the weekly bhajan sandhya of Baba was conducted at the temple premises in a temporary room instead of Guruji's house. The temple has been built by SHRI SAI SEWA TRUST, Delhi. The temple is patronised by Revered Gurujee Shree C B Satpathyjee and Shree Shailendra Seth is the Managing Trustee. Shree Shantanu Satpathy is the Secretary of the temple
As all good things have to end ultimately "Baba" also left his body on his own will on 15th Oct. 1918, leaving his millions of believers and followers crying. His body was laid in the Samadhi Mandir called "Buti", which he had asked his disciple to build before his death.
Courtesy : shirdisaipeeth.org