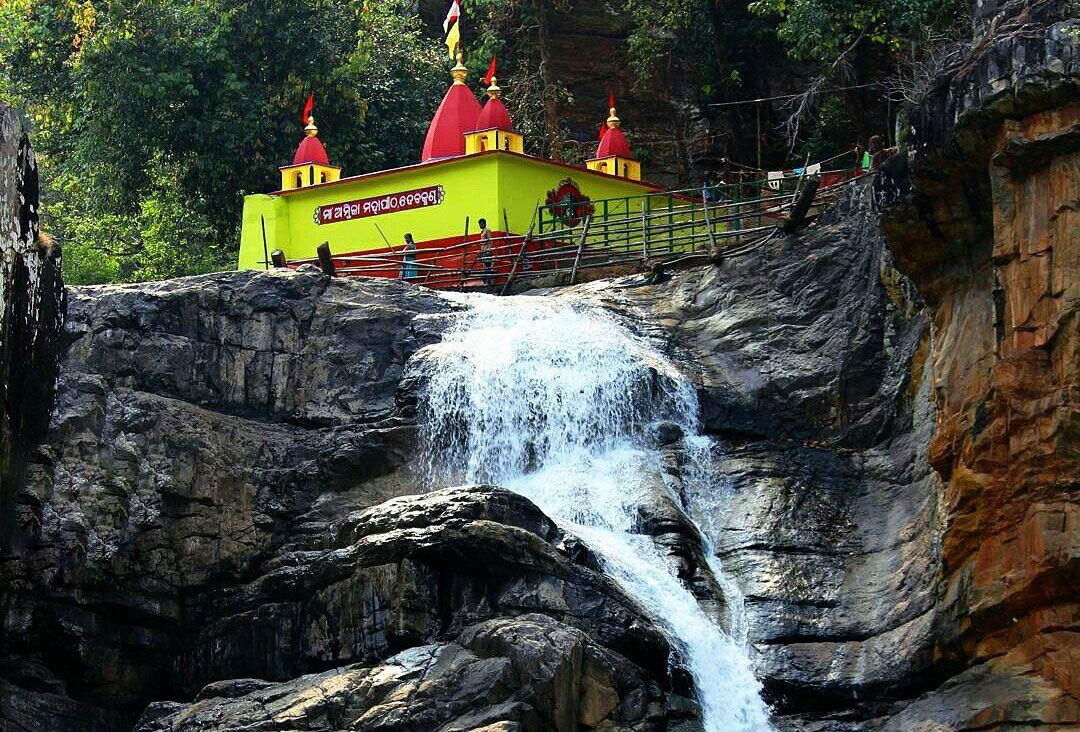 Devkund Water Fall a Beautiful Picnic Spot , which is a part of the Udala division of Similipal Forest Range can be visited via Nilagiri / Udala from Panchlingeswar. It is 90 km from Lulung, 69 km from Kuldiha and 87 km from Balasore. From Balasore there are regular bus services to Udala (59 km). From Udala there are jeeps for going to Devkund at a distance of 28 km. The last 5 km trail is through a dense forest surrounded with hills. The lake formed by a waterfall jumping from a height of 50 ft to the Devkund.
There are four other falls too and each of them makes a Kund or lake so there are five Kunds in total; and that explains the name—Pancha Kunda (Place of five lakes).
Climbing up more than 100 steps from Devkund, at the source of the river, there is the temple of Devi Ambika Mata (Durga temple), which is worth seeing. Pujas are still performed in the temple built by the kings of Mayurbhanj in 1940. The chirping sound of known and unknown birds, the multi-coloured butterflies add to the charm of Devkund.Devkund, because of the difficult conveyance suffers from ignominy and the tourist map does not mention it at all. Sadly enough, there is no accommodation at Devkund.