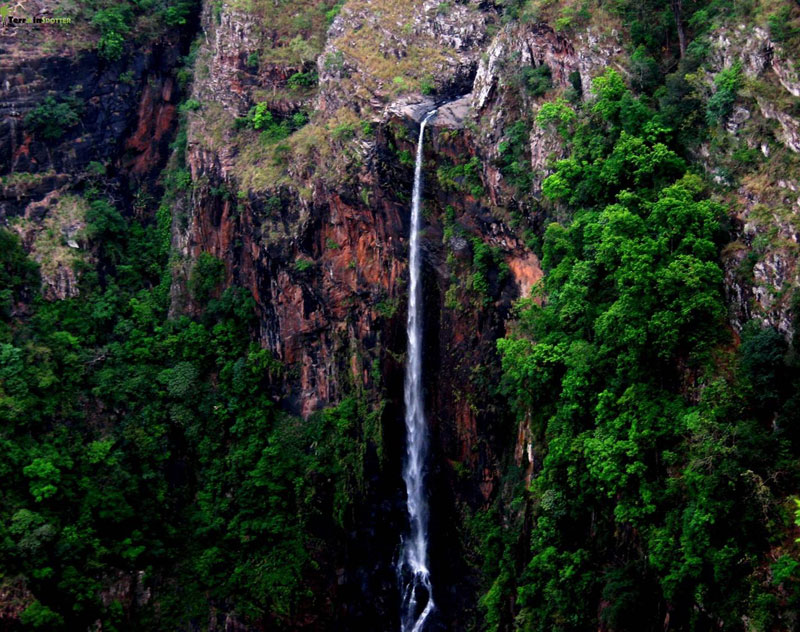 Joranda Falls is located in the core area of Simlipal National Park in Mayurbhanj district in the Indian state of Orissa.The Joranda Falls has a total height of 150 metres (490 ft). The water plunges over a lofty cliff in a single drop, spreading out slightly as it falls.
Joranda falls is the 19th highest waterfall of India. It is in the core area of Similipal national park. It is very near to Barehipani fall. It is a straight and single drop waterfall.
Beautiful single drop waterfalls in India. Thousands of tourists visit this waterfall to enjoy the tranquil nature and relieve themselves of the hectic city life. These picturesque falls (Barehipani - 399m and Joranda - 150m) situated in the core area of Simlipal National Park (also known as Similipal Tiger Reserve) are perfectly complementary to their surroundings and are a beautiful bonus to the visitors of the sanctuary.