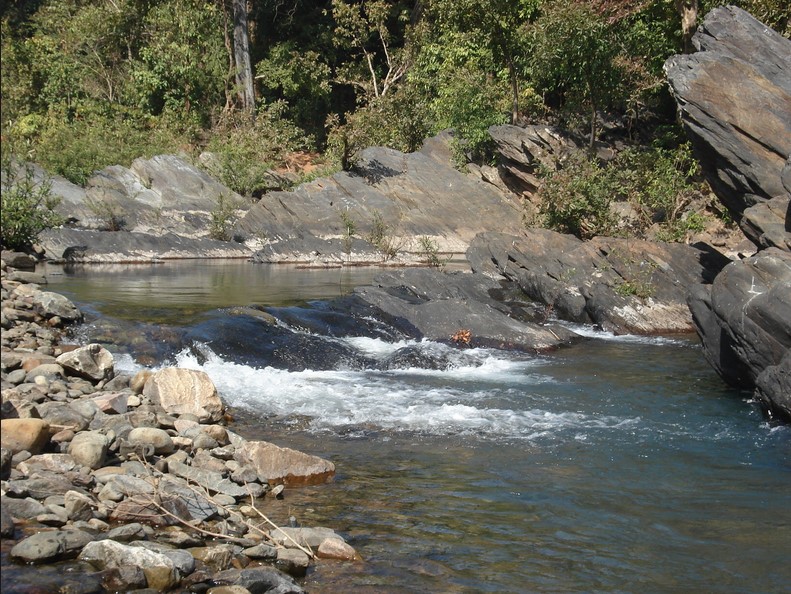 Lulung is one of the entry points to Similipal National Park and is located on its eastern fringes. The other entrance is through Jashipur. Lulung is situated on the banks of the tributary River Palpala. The river has a perennial water flow. The crystal clear water with pebbles of different sizes on its river bed and dense forest on both its sides is an idyllic picnic spot for many nature lovers.
The climate at Lulung, located at an altitude of 300 metres, is wonderful. The view of the hillocks in the distance is just as nice. River Palpala and the surrounding area of Similipal forest are the main attractions of this place.
This place attracts many visitors for it's scenic view. This is an ideal place for peoples who love adventure and also for those who love nature. This place is also known for the stone utensils. You can opt for hiking in the forest area of Similipal and explore wildlife, including elephants, deer and even predators like leopards and tigers. You can also opt for picnics on the banks of the Palpala River enjoying the beauty of the flowing crystal clear water and the surrounding forests. Birdwatchers would have a gala time in the surrounding areas of Lulung.
At Lulung, you can stay in some beautiful Forest Cottages in sync with the nature surrounding it. Each cottage has a balcony attached to it facing the surrounding hills and the vast expanse of forest. The entire Tourist Complex is landscaped with nice lawns, gardens and fruit trees. There is also a lounge and a dining hall with all necessary facilities. Eco friendly solar power keeps these cottages and surrounding areas alive throughout the night. Excellent dining facilities are provided in these Forest cottages.